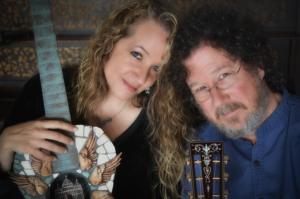 GRAMMY AWARD-WINNING GUITARIST -
INDIE AWARD-WINNING DUO
As heard on Ken Burns documentaries including:
Mark Twain
The National Parks: America's Best Idea
Baseball: The Tenth Inning
The Dust Bowl
The Roosevelts
Al Petteway & Amy White present a Celtic & Appalachian groove both contemporary and original on acoustic guitars, mandolin, banjo, Celtic harp, world percussion and with some vocals. Their signature sound was featured to great acclaim on Ken Burn's documentary America's National Parks: America's Best Idea, and heard often on National Public Radio. Al Petteway & Amy White have released an impressive collection of recordings both as Al Petteway (soloist), Amy White ( singer songwriter) and Al & Amy (acoustic duo) on the Maggie's Music label. Based in Asheville, North Carolina, a hot bed of Appalachian and Celtic-roots musicians, their music is inspired by the beauty of the Appalachian mountains and its folklore.
"Al Petteway and Amy White create an energy that ricochets between them...they create a caffeinated, jazz-spiked acoustic brew."
~ The Washington City Paper
Al Petteway
Al is a GRAMMY award winning acoustic guitarist. His style is smooth, sweet and completely his own - an artful synthesis of Celtic and Appalacian themes and drive. Al's flawless performances and signature guitar tone have become a legend. And there's more here than great technique! Al's work shows a brilliant convergence of many styles:Celtic, hints of progressive bluegrass, old-time mountainmusic, rock, blues, jazz and classical idioms. Must be heard to be believed!
"Understated and clean, painterly and well-developed compositions...
Petteway offerings hit the spot."
~ Acoustic Guitar Magazine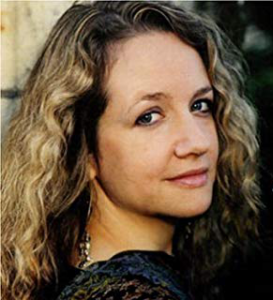 Amy White
Featured artist on Golden Wing (MM229) Amy White is a fresh new voice in the acoustic music world described as capturing the intelligence of Joni Mitchell, the richness of Mary Chapin Carpenter and the intimacy of Sarah McLachlan."…just pure music, White continues to paint sumptuous portraits of life situations with a remarkable measure of clarity and color." - Jazz Times
Amy White's is featured soloist (with Al Petteway) on Acoustic Journey, Bittersweet, Golden Wing, and Home Sweet Home.
How to Order
There are several ways to order recordings from Maggie's Music. Select a CD title and you will go to a new page to order directly from Maggie's Music through PayPal, or download from iTunes, CDBaby, and Amazon. Also, order by mail using the MAIL order form. Learn more...
CDs
Al Petteway Releases:
Al Petteway also appears on...
More CDs by Al Petteway and Amy White: (you can download from iTunes by clicking on the album cover)