A tradition of excellence...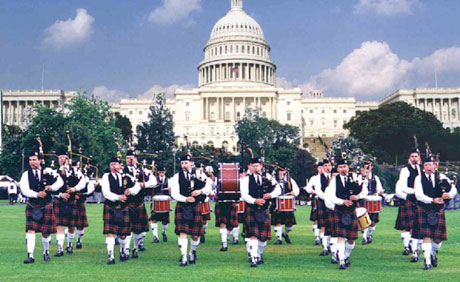 The City of Washington Pipe Band is one of the top competitive pipe bands in the United States, and has been active in the DC area since its inception in 1961. The band performs and competes on the international circuit in Grade I, and has garnered many awards and honors, including the title of Grade II World Champions. Their CD Scottish Rant, is a stunning collaboration with fiddle sensation Bonnie Rideout, this CD features the best in contemporary pipe bands, along with some modern celtic fusion.
How to Order
There are several ways to order recordings from Maggie's Music. Just select a CD title  and you will go to a new page that allows you to order directly from Maggie's Music through PayPal, or download from iTunes, CDBaby, and Amazon. You may also order by mail using the MAIL order form. Learn more...
CDs
The City of Washington Pipe Band music appears on...