Christmas Music from Maggie's Music
Download our Christmas Music Flyer (246 kb)
Cold Frosty Morn at West River
Maggie Sansone, Andrea Hoag & Sharon Knowles with Patrick Egan
Enjoy this unique blend of Celtic and American roots music as the musicians create lyrical interpretations of traditional music for the holidays. It features Maggie Sansone on hammered dulcimer, Andrea Hoag on fiddle, Sharon Knowles on Celtic harp and with Patrick Egan on guitar and vocals.
---
Winter Tidings: An Appalachian Christmas
Al Petteway & Amy White
An Appalachian Christmas and holiday celebration of winter's majesty. Includes mountain melodies from the Southern appalachians, traditional Celtic carols.
---
Ancient Noels
Maggie Sansone and Ensemble Galilei
An INDIE finalist "Best Seasonal Album of the Year"! Ancient carols, Renaissance and medieval music bring to life images of desert landscapes, stone monasteries and the origins of Christmas.
---

Merrily Greet the Time
Sue Richards and Maggie Sansone
Seasonal music from Autumn Equinox to the New Year celebrates music from Ireland, Scotland, Wales. Guest appearances by Ceoltoiri, and Cellist Ralph Gordon.
---
Sounds of the Season, Vol. I
Maggie Sansone
Timeless carols are reborn with a Celtic spirit in chamber folk arrangements performed on hammered dulcimer with Celtic harp, recorders, cittern, violin, mandolin, guitar, concertina, viola da gamba and hand drums.
---
Sounds of the Season: Vol. II
Maggie Sansone An INDIE nominee for "Best Seasonal Album of the Year" and our popular companion to Sounds of the Season. Read the Review! http://www.christmasreviews.com/wsansone5.shtml
---

A Scottish Christmas
Bonnie Rideout, Maggie Sansone & Al Petteway
One of the New York Times "Top Ten Holiday Picks" A Scottish Christmas captures all the sounds and magic of the stage show with performances on Scottish fiddle, viola, hammered dulcimer, guitar, pipes and drums.
---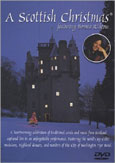 A Scottish Christmas DVD (only 30 DVDs left!)
featuring Bonnie Rideout, Tony Cuffe, City of Washington Pipe Band, Jerry O'Sullivan, Maggie Sansone, Paddy League and traditional Scottish dancers. The world's #1 Scottish Christmas DVD. Full-length concert and many extras! Produced by SONY/BMG. A rare and beautiful concert features the late Tony Cuffe and a stunning line up of musicians.
Purchase from PayPal:


Order Scottish DVD $18.00 (PayPal prices include shipping)
---
*We offer Christmas CDs from other record labels featuring Maggie's Music artists, see: Jody Marshall (Carol of the Bells) and Ken Kolodner ( A Winter Solstice )